Purchase tickets or secure a sponsorship online via PayPal here: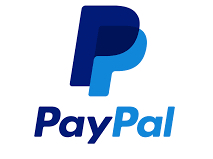 Tickets are $150 each. Sponsorship categories are indicated below.
IMPORTANT: Please indicate in comment section of your PayPal transaction the number of tickets purchased or level of sponsorship chosen.
Tickets can also be purchased by contacting zacek@arcmass.org.

SPONSORSHIP CATEGORIES
Advocacy Sponsor $10,000
• Sponsorship of the evening's dinner
• Twenty VIP Tickets (Two tables)
• Recognition on all printed and PR material, including a full-page ad in the program book
• Prominent acknowledgement as Advocacy Sponsor during event media presentation
• Company logo recognition on the AFAM website home page for three months.
Recognition Sponsor $5,000
• Sponsorship of the reception
• Ten VIP Tickets (One table)
• Recognition on all printed and PR material, including a half-page ad in the program book
• Prominent acknowledgement as Recognition Sponsor during event media presentation
• Company logo recognition on the AFAM website home page for two months
Celebration Sponsor $2,500
• Sponsorship of the evening's awards
• Five VIP Tickets (One-half table)
• Recognition on all printed and PR material, including a quarter-page ad in the program book
• Acknowledgement as Celebration Sponsor during event media presentation
• Company logo recognition on the AFAM website home page for one month
Supporter Sponsor $1,000
• Sponsorship of the entertainment
• Three VIP Tickets
• Recognition on all printed and PR material, including a eighth-page ad in the program book
• Acknowledgement as Supporter Sponsor during event media presentation
Friend Sponsor $500
• Two VIP Tickets
• Recognition on all printed and PR material
• Acknowledgement as Friend Sponsor during event media presentation